18 octobre 2007
[Nota: Finally, a new revised version, clearer, neater... Dairy and liquids are still missing but will be added soon. Hope you'll like it]
When I started this blog, I chose for the english language. My mothertongue is french but not many of my dutch and international friends are able to understand it. And when it comes to dutch, I have now acquired a certain command of the spoken word in dutch but my writing skills are far worse than my english writing skills and I guess that would have discouraged many readers...
I now realise that writing in english about food is not as easy as I first thought. I have been a regular reader of english food blogs for several months without any particular understanding problems... but when it comes to talk and write about food: words come to me in french... or in dutch. The first words I learned in dutch (except from the traditional: hello, how are you, good, may I have a beer/coffee, thank you, goodbye ) where about food. I spent so many hours in my local supermarket reading stickers and figuring out what was what. At the restaurant, it took me less than a few weeks to master dutch written menus.
Nevermind! My dutch/english and french/english dictionnaries have now found a convenient place next to my keyboard, and they don't have time to get dusty anymore.
This post will be an occasion for me to keep an eye on the various translations of ingredients and cooking techniques in from french and dutch to english. And who knows: you might find it useful yourself.
Here it comes: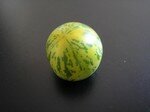 | | | |
| --- | --- | --- |
| Vegetables | Legumes | Groenten |
---
| | | |
| --- | --- | --- |
| Artichoke | Artichaut | Artisjok |
| Asparagus | Asperge | Asperge |
| Bell pepper | Poivron | Paprika |
| Fennel | Fenouil | Venkel |
| Jerusalem artichokes | Topinambours | Aardperen |
| Spinach | Epinards | Spinazie |
| Tomato | Tomate | Tomaat |
| Zucchini/Courgette | Courgette | Courgette |
| | | |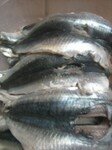 | | | |
| --- | --- | --- |
| Fish & seafood | Poisson & Fruits de mer | Vis & Schelpdieren |
---
| | | |
| --- | --- | --- |
| Clams | Palourdes | Tapijtschelp |
| Cod fish | Cabillaud | Kabeljauw |
| (salted) cod fish | Morue | (gezouten) kabeljauw |
| Herring | Hareng | Haring |
| Oysters | Huitres | Oesters |
| Salmon | Saumon | Zalm |
| Squid | Calmar/calamar | Inktvis/Calamaris |
| Tuna | Thon | Tonijn |
| Winkles | Bigorneaux | Alikruk |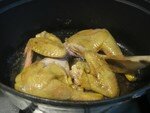 | | | |
| --- | --- | --- |
| Meat & Poultry | Viandes & Volailles | Vlees & gevogelte |
---
| | | |
| --- | --- | --- |
| Beef | Boeuf | Rund |
| Chicken | Poulet | Kip |
| Guinea fowl | Pintade | Parelhoen |
| Lamb | Agneau | Lam |
| Pork | Porc | Varken |
| Veal | Veau | Kalf |
| | | |
| Chicken filet/breast | Blanc de poulet | Kipfilet |
| Fillet/Tenderloin | Filet | Haas |
| Shoulder | Epaule | Schouder |
| | | |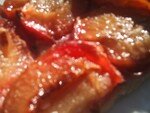 | | | |
| --- | --- | --- |
| Fruits and nuts | Fruits et noix | Vruchten en noten |
---
| | | |
| --- | --- | --- |
| Almond | Amande | Amandel |
| Apple | Pomme | Appel |
| Chestnut | Marron/chataigne | Kastanje |
| Fig | Figue | Vijg |
| Grapes | Raisins | Druiven |
| Hazelnut | Noisette | Hazelnoot |
| Lemon | Citron | Citroen |
| Lime | Citron vert | Limoen |
| Melon | Melon | Meloen |
| Pear | Poire | Peer |
| Plum | Prune | Pruim |
| Prune | Pruneau | Pruim |
| Raspberry | Framboise | Framboos |
| Strawberry | Fraise | Aardbei |
| Walnut | Noix | Walnoot |
| | | |
| --- | --- | --- |
| Herbs & spices | Herbes & epices | Kruiden & spijs |
---
| | | |
| --- | --- | --- |
| Aniseed | Anis | Anijs |
| Basil | Basilic | Basilicum |
| Chili pepper | Piment | Chili |
| Chives | Ciboulette | Bieslook |
| Cinnamon | Cannelle | Kaneel |
| Coriander/cilantro | Coriandre | Koriander |
| Cum(m)in | Cumin | komijn |
| Dill | Aneth | Dille |
| Ginger | Gingembre | Gember |
| Laurel | Laurier | Laurier |
| Parsley | Persil | Petersilie |
| Pepper | Poivre | Pepper |
| Sage | Sauge | Salie |
| Vanilla pod | gousse de Vanille | Vanille dop |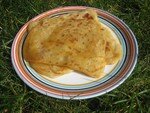 | | | |
| --- | --- | --- |
| Bread and pastry | Pain et patisserie | Brood en Gebak |
---
| | | |
| --- | --- | --- |
| Buckwheat | Sarrazin | Boekweit |
| Dough | Pate | Deeg |
| Filo pastry | Feuilles de filo/brick | Filo deeg |
| Flaky pastry | Pate feuilletee | Bladerdeeg |
| Honeycake | Pain d'epices | Ontbijtkoek |
| Tart | Tarte | Taart |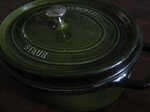 Specific cooking vocabulary
Vocabulaire culinaire Specifique
Specifiek
kookvocabulair
---
| | | |
| --- | --- | --- |
| bake | cuire au four | baken |
| bake blind | cuire a blanc | - |
| blanch | blanchir | blancheren |
| blend | mixer (au mixeur) | - |
| chop | emincer | - |
| Food processor | Mixeur | Keuken machine |
| Handful | Poignee | - |
| mince | hacher | - |
| mix/stir/toss | melanger | mengen/roeren |
| Mould | moule | - |
| Pinch | Pincee | Snuifje |
| Sear/brown | saisir | - |
| Seeds | Pepins | Pit |
| Sprig | Brin/branche | - |